Clan Carn
Jump to navigation
Jump to search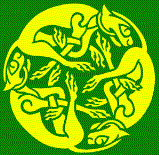 Clan Carn is a mercenary war household in the Western Region of An Tir.
About Clan Carn
---

Clan Carn was founded in A.S. XXVI at the first Autumn War, and is based loosely on the Scottish Clans of the 16th Century, combining elements from both the Highland and Lowland traditions. Our membership is composed primarily of Scots, Irish and Welsh but open to any persona from any period, and includes Italian, German, English and Norse personae.
We are a war Clan with a force that includes heavies, lights and siege engines. Our fight company is inclusive, meaning that anyone who is of the appropriate age, by SCA rules, and has the inclination to fight is welcome to train and take to the war field with the Clan.
There are many aspects to life in the SCA, war is just one of them. The Clan is involved in a variety of different activities including:
rapier combat
target archery
costuming
combat archery
tournament fighting
music
equestrian activity
Household Accomplishments
During A.S. XLII, the membership of Clan Carn included five champions of Baronies and Shires, in various forms.
As of A.S. L, the Clan has provided five Kingdom Protectors.
The Clan was awarded the Triquetra by Blatha an Oir at Autumn War XLVI/2011 for its continuing contributions to Autumn War.
The Heavy Fight Company was awarded the White Lion Banner at an An Tir / West War.
As of A.S. L, the Clan includes the Kingdom Martial Authorization Officer, Kingdom Siege Deputy, Central Armoured Reporting Deputy, Warlord, Kingdom Protector, Archery Champion of Madrone (outgoing and incoming), Royal Archer Contingency Deputy, Central Archery Deputy, Curia Clerk, Crier Officer Listings Editor, seneschal of Madrone and Wyewood, the Archery Marshall of Wyewood, and countless others who give in less high profile, but just as needed, service.
If we could get our active members to live in one area, and nobody else claimed it, we easily have both the population and experienced pool of officers to form a Barony. However, we like our local Baronies (and other groups!) just fine.
Members
On the Wiki: Category:Clan Carn
---
Active Members
Passed Over the Rainbow Bridge
Less Active or Past Members