Wealdsmere
Jump to navigation
Jump to search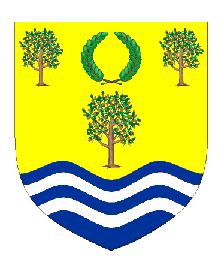 The Barony of Wealdsmere (Spokane, Spokane County, WA) is located in the central region of An Tir.
Wealdsmere's website is at https://www.baronyofwealdsmere.org/home
Baron & Baroness
Our Barony is represented to the Sable Lion Thrones of An Tir by our presiding Baron and Baroness.


1995-1998
Sir Balthazar the Quiet and Mistress Olivia Visconti (founding)


1998-2004
Sir Brandt Sturrock and Kelta Bri Lieth


2004-2007
Fergus Sturrock and Renata von Silverhart


2004 -2012
Sir Sir Caieth of Umber and Araviere Isobelle Magdaleine de St. Etienne


2012 - 2017
Sir Lars Ragnarson and Mistress Kara Bjornsdottir


2017 - 2020
Sir Osrik Rolfsson and Sigrun Osrikswife


2020 - present
Master Michael of Lancaster and Arnóra Grimsdottir


Regular Activities
Calendar can be found at https://www.baronyofwealdsmere.org/calendar

Baronial Council Meeting - Second Tuesday of the month
Culinary Guild - Once monthly
Arts & Sciences Social Day
Fighter Practice
Yearly Events
History
The Barony of Wealdsmere began as a shire of the Kingdom of the West in the Principality of An Tir in 1978, or as recorded in the SCA, Anno Societatus (A.S.) XIII. We seceded from the Kingdom of the West along with the rest of An Tir when it became a Kingdom in its own right in January A.S. XVI (1982). Wealdsmere continued to grow, and in July A.S. XXX (1995) Wealdsmere became a Barony at the coronation of King Hwolf Einarsson and Queen Luise die Daverhaft von dem Dammerungstal.
Baronial Awards