Gwyneth Gower
Jump to navigation
Jump to search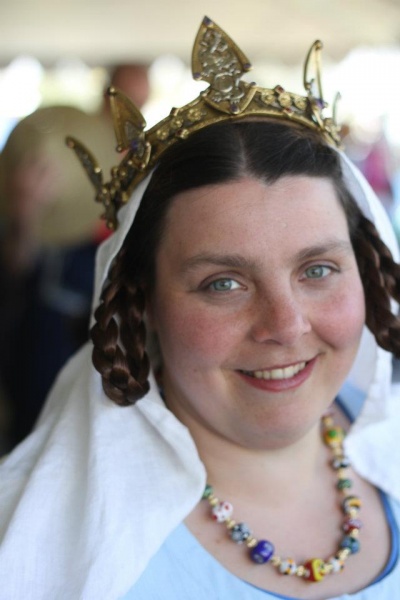 Duchess Gwyneth Gower
Persona History
Heraldry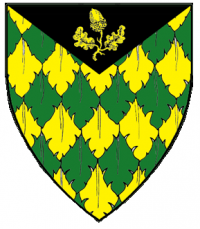 SCA History
Gwyneth joined the SCA in 2000 and helped to begin a small household in Avacal known as the Wolfpack. INCOMPLETE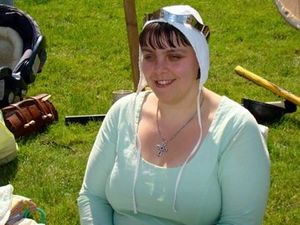 Awards
An up to date listing of the awards and accolades I have received can be found on the An Tir Order of Precedence [1]
Interests
This list is just the beginning. The more I see the more I become interested in; I love to try and learn new things.
14th Century Tournament Culture
I am fascinated about the way in which so much of the courtly culture of the 14th Century, (and much of the Middle Ages), permeated the medieval tournament. What could have remained a fairly crude test of arms became a highly stylized display of wealth and sophistication. The pageantry and the great lengths to which people went to show off is particularly alluring and has been a focus of my research for some time.
Period (Historical) Cooking
Embellishment (particularly Applique)
Costuming
Weaving & Dying
Persona: 14th Century Welsh.